Explore how CPVC delivers several advantages over GI, PPR, and other materials on re-piping and retrofit projects in India
Material Comparison | on February 14th, 2021
Plumbing is a very important part of buildings. Plumbing consists of Water supply & waste disposal. Water supply piping in a building is like veins carrying blood in a body. If there is clogging in veins, one develops major health issues, and similarly, faulty plumbing can lead to major issues in a building. Hence, Re-piping becomes imperative.
Buildings are made of materials, and as buildings age, so does the material. The ageing of material depends upon the material and its properties. It is important to continuously maintain the buildings to ensure it is liveable. Repair / Maintenance works are cumbersome and especially repairing of water supply piping as they are concealed in the wall behind plaster and tiles. Repairs / Re-piping of water supply pipes is not easy as one would have to remove tiles, plaster, and expose the damaged pipe and worst is that the area becomes inaccessible during repairs if the area is used it could choke the drainage systems. Further, the cost of repairs is also a major concern.
In India, houses built 20 years ago mostly have G.I (Galvanised Iron) pipes for water supply. As GI pipes are Iron(metal) they corrode & create issues for the homeowners. Hence, In old houses, changing of old pipes (Re-piping) often emerges as the best and most viable option to breathe new life into an old house
Reasons to Consider Change old Pipes & Repipe the building
Lower water pressure from the faucets:
Metal pipes corrode and this leads to the internal surface of the pipe becoming a sitting place for the salts to deposit. Over years of usage, the salt deposits grow & the internal diameter of pipes is drastically reduced leading to the lower amount of water coming out of the pipes. This is irritating for homeowners as the water pressure reduces and homeowners cannot get the same pressure from the faucets. As it is not possible to remove the salt which has strongly adhered to the wall of the pipe there is no other option but to change or repipe the building.
Pipe Leak fixes and Regular Maintenance turn out to be costly:
Pipe repairs, maintenance is cumbersome and can be expensive. In the case of Metal pipes, localized repairs are not possible due to threading. If a metal pipe is leaking it needs replacement & leads to removing & breaking the tiles, exposing the pipe, and replacing the pipe. This means that the entire bathroom has to be ripped open and this can become an expensive proposition.
Water turns brown or red:
Over time, GI pipes will rust. This rust can dissolve into the drinking water flowing through the pipe and the water coming out of your taps would be reddish or brown color. In this situation, repiping your house is important because not only are the pipes old, but you may have serious health issues if you consume & use such reddish /brown water.
When a homeowner identifies any of the above and decides to replace the faulty pipes they are faced with the options of choosing from various materials available in the market which are CPVC, G.I, PPR, Copper, PEX & composite Pipe.
To make an informed decision, let's evaluate these materials on the following parameters :
Availability, Installation & repairability
Durability
Value for money
G.I: (Galvanized Iron Pipes)
Availability: Easily available in the market & plumbers are well equipped to install these.
Installation & repairability: Plumbers trained to install however repairability is a major issue as once pipe leaks the entire bathroom needs to be broken as localized repairs are not possible.
Durability: G.I Metal pipes are prone to corrosion and the life of the pipe depends upon various factors like water quality, environment, and galvanizing hence life is limited.
Value for Money: Metal pricing has been rising and hence the cost of the pipe has also risen over the years, secondly as the labor component is extensive the cost of installation/repair is also high. Finally, the life cycle cost works out on the higher side due to limited life and rising metal prices.
PPR: (Polypropylene Random)
Availability: Limited availability in the market.
Installation & Repairability: Easy to install as is heat fusion and hence requires special equipment and electricity. All plumbers do not own the equipment and hence are dependent on shop owners. Further localized repairs are difficult and in case of leakages in joints or pipes, the entire section has to be opened and repaired.
Durability: Good and provides a long term life.
Value for Money: Good value for money however repairs can become expensive as very skilled plumbers and equipment need.
CPVC: (Chlorinated Poly Vinyl Chloride)
Availability: Easily available in every hardware shop all over the country.
Installation & repairability: Solvent cement joining is very simple and plumbers do not require any tools which make it the easiest system to install. In case of damage or leakages, localized repairs are easy. Further, if the entire existing house piping is not to be repiped, transition fittings are available to help in the transition between existing material and CPVC.
Durability: Designed for a service life of 50 years & hence, provides a long term life.
Value for Money: Best value for money. As pipes, fittings, and solvent cement are locally manufactured, the life cycle cost is the lowest. Further, ease of installation & repairability also adds value to the system.
There are other systems like PEX (Cross-linked Polyethylene), Composite piping PE-AL- PE, Copper, etc. All these materials have limited availability in the retail markets, need specialized installers, need special tools, & are also expensive on the cost front, making them niche products for homeowner usage.
In summary, based on the above, there is a big difference between UPVC vs CPVC and other materials and CPVC water pipe emerges as the best option for a homeowner as it provides the following benefits:
Easily available in the shop next to you.
Plumbers are well trained to install the system.
Repair is easy.
50 Years of designed service life.
Corrosion-free
No scaling which allows full flow ever after years of use.
No & low bacterial growth in the pipe ensuring no contamination of water.
The same pipe can be used for internal & external applications and suitable for both Hot & cold water.
Fire-resistant.
Why trust Lubrizol FlowGuard® Plus CPVC piping systems:
There are many CPVC manufacturers in the country, so choosing the right CPVC is furthermore important as all CPVC pipes may not deliver the above.
FlowGuard® Plus is a registered brand name of Lubrizol and is licensed to manufacturers around the world. In India, Ashirvad Pipes Pvt Limited and Prince CPVC Pipes & fittings Limited manufacture and sell it through their vast retail channel all over the country.
As a buyer/consumer be aware of some basic facts and make an informed decision on CPVC Piping. To help your decision making we are sharing some facts which shall help you decide:
CPVC was invented in 1959 by Lubrizol in the USA.
Lubrizol sells CPVC Compounds to its licensed customers who sign an agreement to meet and adhere to Lubrizol quality standards for manufacturing CPVC systems.
Lubrizol customers shall use the brand name of FlowGuard® Plus on their pipes.
Lubrizol's FlowGuard® technology is time tested and has the most references for successful installation in India and around the world.
Lubrizol customers manufacture the complete range of pipes, fittings, and solvent cement certified by Lubrizol quality standards.
Lubrizol and its customers spend time and resources to train and certify plumbers to ensure a quality installation.
Lubrizol has committed resources for resin & compound plants to support the Make in India initiative and provide world-class competitive raw materials to its customers.
Lubrizol customers have a state of the art manufacturing, testing facilities & a whole team of the technical sales team, and support staff to ensure a trouble-free plumbing experience for you.
Use CPVC Piping systems ask for FlowGuard® Plus….
Do check out our blog focusing on the importance of having a holistic view point while purchasing CPVC and not just considering CPVC Pipe Price as the sole factor.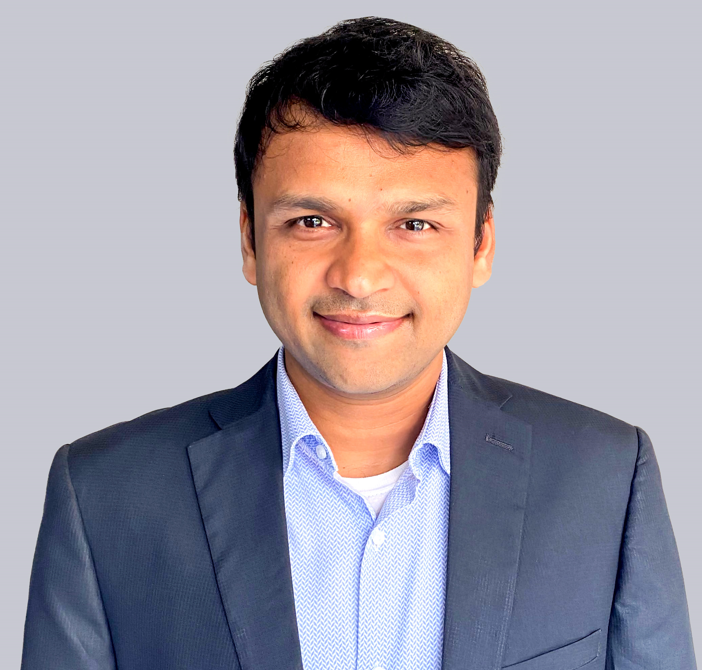 Binay Agrawal, a highly experienced and accomplished professional, currently holds the position of Business Head of the TempRite South Asia division at Lubrizol India.