CPVC is the proven house piping material of choice to transport potable water for over 60 years and certified by the world's leading standards organizations.
Did you drink water today?
Next time you do, think about the pipes (and their material) that transported the very water to your glass. Let's take a few steps back before we start to talk about house piping.
India's water crisis
India faces a water-crisis. Imagine going thirsty for a few hours because of the lack of safe drinking water. Heart-wrenching it would be, to say the least. India's water crisis has been well documented by NITI Aayog through its Composite Water Management Index (CWMI). The water crisis is expected to put 6% of the GDP at risk, by 2050.
Today, the majority of India's population has no access to safe drinking water. 200,000 people die every year for lack of access to safe water. It is no wonder that 20 liter water cans have become common in Indian households. Water purifiers have become standard across homes. Spending to get access to clean drinking water has become second nature. Even when outside the home, paying Rs 20 for a water bottle isn't a big decision anymore to get access to clean drinking water.
The Government's - central and state - have recognized this and have been addressing the situation with urgency. The government's 'Nal se Jal' scheme, which aims to provide piped water connection to every household by 2024 is also a timely initiative to address our country's water woes. As can be seen in the table below, 100% of the urban population in some states has been provided access to piped drinking water supply.
| | |
| --- | --- |
| States (FY 2017-18) | % of Urban Population |
| Gujarat | 100% |
| Madhya Pradesh | 100% |
| Tamil Nadu | 74% |
| Rajasthan | 41% |
| Bihar | 24% |
Source - NITI Aayog (Report on Composite Water Management Index, Aug 2019)
Thus, both demand and supply factors are driving water consumption in India. Therefore, to effectively use this precious water resource, it is necessary to ensure that pipes which bring water to the tap do not contaminate it.
Poor water quality
Water in Indian houses is supplied from two sources - first is from flowing rivers and second is from groundwater (Government is now introducing strict rules to limit groundwater usage). Untreated sewage and effluent matter from factories and other manufacturing units are one of the biggest water body polluters. However, municipal corporations make efforts to purify and disinfect the water to make it suitable for human consumption.
Taking into consideration the difficult water conditions in India, getting clean water can be considered a luxury. It is paramount to ensure that the clean water we receive in our homes is protected from contamination. This is where the importance of house piping material comes up, to ensure safe potable water not just today but for years to come.
Piping material problems?
The risks to drinking water from pipes and fittings come from a number of sources.
Bacteria growing inside the pipe,
Materials that come in contact with the piping system, and
The pipe material itself.
Piping material factor
In the book "Drinking Water Distribution Systems - Assessing and Reducing Risks (2006)", Chapter 6 titled "Water Quality Integrity" looks into how distribution systems degrade the quality of water. The following factors have been identified.
Biofilm - If you have ever left a little water standing in a bucket for long and then touched it, you would know what biofilm is. It is the greasy, gooey, slimy substance that forms on the walls of the bucket. Any water distribution system is prone to the formation of biofilms that promotes the growth of harmful bacteria. It depends on the piping material and is often system specific.
Nitrification - Drinking water contains ammonia in small amounts. The acceptable maximum limit of ammonia in drinking water, as per the Bureau of Indian Standards, is 0.5 ppm. In nitrification, ammonia is oxidized into nitrite and nitrate, which bring down the effect of residual disinfectants in water.
Internal corrosion and scale formation - This hampers the water flow. It also results in the presence of dissolved matter in the water. The Water may appear poor in color, and sometimes even turbid. Scales are usually formed on pipe surfaces because of a variety of reasons.
Leaching - Leaching is the process of migration of chemicals from the pipe into the water. Pipes, fittings and jointing material can leach and contaminate water quality. Leaching could also occur due to corrosion, dissolution, diffusion, and detachment.
Piping material manufacturers have to adhere and comply with a number of international public health and safety standards, so that the potable water we consume is safe.
International safety standards
To ensure that potable water does not get contaminated, Numerous standards and certification bodies exist nationally and internation­ally WHO, NSF International (Global and US), DGVW (Europe), KIWA (Netherland), WRAS (U.K), ACS (France), AN/NZS (Australia). These bodies work to create standards to limit maximum acceptable levels of metals and chemicals and other contaminants in potable water. Further, they also accord certification on material which are suitable for potable water.
CPVC most inert
CPVC is the proven house piping material of choice to transport potable water for over 60 years. It is also certified by all the above mentioned bodies. Most of the developed countries have long ago adopted this material and created standards to encourage adoption of this material in their countries. ASTM in USA, EN ISO in Europe, JIS in Japan, DIN in Germany and BIS in India. The code of use of CPVC plastic pipes in potable water in India is IS: 15778.
Conventional materials like G.I, Copper and other non plastic materials have been throwing up some issue or the other, including life-threatening health hazards. Here are a few.
In soft water (pH below 6.5), copper piping may leach contamination above the recommended level, which research has shown is harmful for human consumption. Research has shown that copper can damage a human protein that defends against Alzheimer's disease. GI piping has been banned for potable water use in many developed countries.
Whereas, man-made polymer, i.e. plastics got the attention lately and the results of scientific studies focused on leaching clearly demonstrate that different piping materials pose significantly varying risks of leaching. In a legal litigation in the US, Defren vs Trimark Homes, PEX piping was claimed as the source of chemical leaching which resulted. That court case was eventually settled by the builder, plumber and PEX manufacturer.
However, it is now a fact that piping material is one of the top reasons that contaminate the drinking water with harmful bacterias, fungi and algae.
In order to determine the impact of house piping materials on water quality, many studies have been conducted by University of Bonn in 1989, KIWA in Netherland, CRECEP in France and lately scientists at Virginia Tech studied the impact of a variety of piping materials, including epoxy-lined copper, HDPE, PEX and CPVC. The study found "the short-term ability of all pipe materials, except CPVC, to impact water quality and aesthetics." In addition, the study noted that "CPVC was the most inert material tested and had the least impact on water quality and is one of the safest non-metallic materials for water supplies."
Thus, CPVC Pipes ensure safe potable water for communities across the world. The reason why FlowGuard® Plus CPVC pipes are the safest pipes for drinking water is that the materials that are used in the creation of CPVC prevent biofilm formation on the pipes.
FlowGuard Plus® CPVC
FlowGuard Plus® CPVC has been at the forefront of providing safe drinking water solutions in India since the last century. Not just homeowners, but stakeholders across the entire spectrum - builders, plumbing contractors, consultants and plumbers - have had a healthy choice for cost-effective and easy-to-install CPVC pipes and fittings.

Flowguard Plus® CPVC compound is routinely tested to the highest standards for water quality, and is compatible with chlorine-based water disinfection. It also complies with NSF / ANSI 61 under all potable water conditions. It also outperforms all other house piping systems available or in knowledge, in the areas of water quality impacts, biofilm growth potential, and chemical permeation.
In India, Ashirvad Pipes Pvt Limited and Prince CPVC Pipes & fittings Limited manufacture and sell it through their vast retail channel all over the country.
A big cheers to your next glass of water.
Do check out our blog focusing on the importance of having a holistic view point while purchasing CPVC and not just considering CPVC Pipe Price as the sole factor.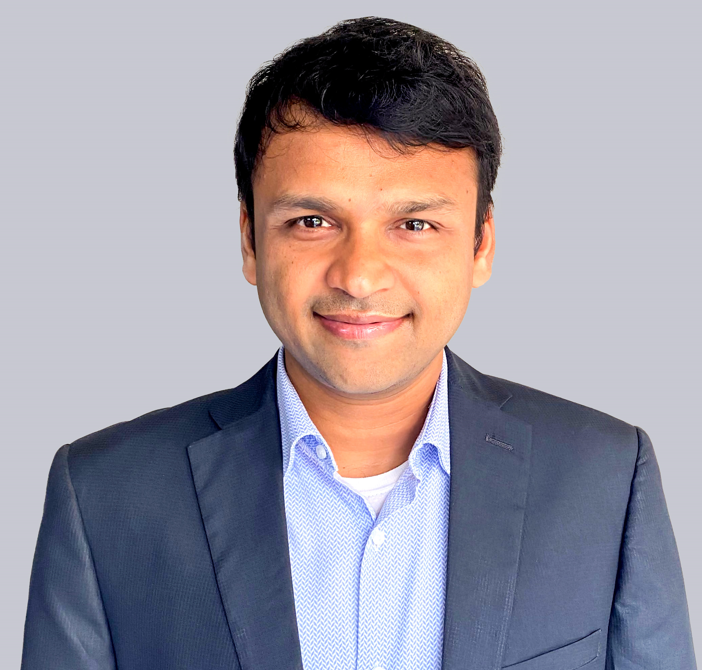 Binay Agrawal, a highly experienced and accomplished professional, currently holds the position of Business Head of the TempRite South Asia division at Lubrizol India.