Explore the evolution of the Plastic Pipe industry in India and learn what the future holds for the piping market in India
Piping Market | on January 4th, 2021
Water is the source of life, whether being used for agriculture to grow crops or for human consumption. This means water needs to be transported for use. The history of water conveyance can be traced back from 5000 BC to 1000 BC when materials like clay, brick, and stone were used by the Indus Civilization Mohenjo-Daro & Harappa. As civilizations progressed so did the materials, starting with natural materials like metals to man-made materials - Plastics.

Plastic piping is a very vast subject. All plastics are made from crude oil with some plastics having petroleum as 100% of their raw material to some engineering plastics which have around 33-37% of low petroleum.
Application of plastic pipes
Primary application of Plastic pipes are in:
Agriculture sector.
Potable water supply.
Drainage of soil and waste.
Industrial applications & Chemical transportation
Plastic Industry in India
In the Indian context, the Plastic water pipes industry started stabling their foothold in the late 1960s. HDPE, PVC were the early entrants. In 1980, rapid capacity expansion on account of World Bank-funded water schemes further triggered the growth and acceptance all over the country. During this period PVC edged out HDPE due to field failures. This led to further experimentation of the use of PVC pipes in drainage and water supply inside buildings.
Keeping the various applications of plastic pipes we are restricting this blog to the evolution of plastic piping inside buildings used for potable water supply.
Plastic pipes and the Building Industry
Since the early 1900's the piping inside buildings was a legacy given by the pre-independence era which was dominated by mostly metal pipes (copper pipes for high-end residential & hotels, & Galvanized Iron Pipes for the masses). The growing success of PVC in water schemes was seen as an opportunity and many companies started proposing UPVC pipes threaded with GI fittings. This was readily accepted by the masses as this was much more cost-effective to the prevailing 100% metals systems installation.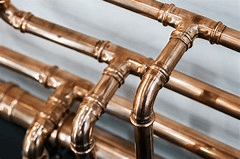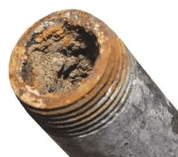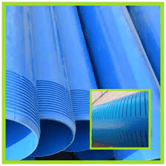 As more and more homes started using the UPVC threaded piping systems the limitations of the systems became visible and failures started to crop up. The threading of UPVC pipes reduced its pressure capabilities and lead to leakages, over tightening of GI fittings lead to cracking, breakage of UPVC pipes and resulted in leakages, the pipes showed failure when used in hot water. In North India where the summers are really hot, pipes failed due to limitation of UPVC in higher temperatures & in water heater lines the failures were very frequent. Talking about higher temperatures, one of the difference between UPVC and CPVC is the ability of CPVC to withstand higher temperatures. As more companies ventured into UPVC pipe manufacturing there was pressure in the pricing which forced manufacturers to add fillers to reduce cost which was a major reason for poor quality pipes as higher filler meant low impact and pipes became prone to impact failure and brittle when exposed to sunlight. These issues were noticed by the Engineering fraternity and hence the usage of UPVC pipes threaded with GI Fitting was only used by the lower strata who could not afford complete metal piping. Further, the product was not recognized by the Bureau of India standard and hence the adoption was very low in the builder's community.

The early 1990s saw a spurt in real estate and erstwhile luxuries turned basic necessities of homeowners. Metal pipes had proven usage for years and continue to dominate the market. However due to quality of water and especially in hot water usage issues of scaling leading to poor flow of water on account of choking and acceleration of corrosion in hot chlorinated water lead to the industry looking at alternatives to metal piping. Because CPVC pipes can handle high temperatures they became preferred choice for hot water piping system.

The early 2000 saw the entry of many alternate materials into India:
CPVC: Developed by Lubrizol in the 1960 and used extensively all over the world
PPR: Developed in 1980 and used in parts of Europe & some South-Eastern countries.
PEX: Developed in 1990 and used in all parts of the world.
PE-AL-PE: Composite piping developed in the 1990 and used in some parts of Europe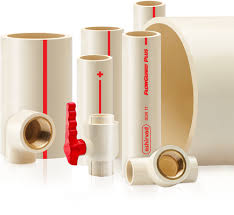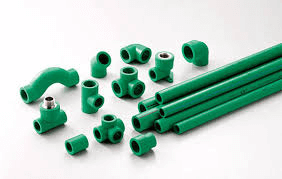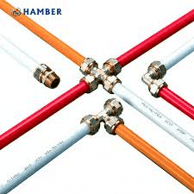 There was an immense competition between the above materials as all claimed superiority over the others. Further, the initial year of 2000 was slow in the adoption of plastics due to the Indian user mindset of Plastic having poor performance in Hot water & being unsafe for drinking water. The fact that CPVC pipes are safe for drinking water, soon started to catch up.

Most of the companies in the plastic piping industry adopted the PPR technology and more than 40 companies ventured into the manufacturing of PPR. However, this led to immense competition on prices and led to the dilution of the specification leading to quality issues. Further PPR needed special tools and electricity for joining and this was a problem for the plumbers as they were dependent on suppliers for the equipment which was not easily available and this led to a delay in jobs.

By 2010, after 10 years of intense competition and usage, the limitations and benefits of the various materials started surfacing. CPVC slowly & steadily gained ground & became the 1st choice for plumbing edging out PPR, Composite, and PEX to dominate the markets.
The rising price of metals in 2005 – 2010 further helped in the cause of the builder's community adopting plastics.
CPVC better than other plastic pipes
Beside being corrosion-resistant, lightweight like all plastics CPVC edge out other plastics due to the below reasons:
Lubrizol through its licensed model ensured the manufactures carried the brand name of FlowGuard which was well recognized globally and this boosted user confidence.
The awareness campaigns & demos proving the efficacy of the system by Lubrizol & its customers ensure acceptance.
The international reference helped in the adoption of CPVC by leading hotel chains & real estate builders boosted the industry's confidence.
Ease of installation and reparability which won the plumbers.
No need for special tools, electricity & furthermore training conducted by Lubrizol & its customers boosted plumber confidence as the productivity and earning of plumbers increased.
The simple solvent cement joining process was well used by plumbers and efficient without any issues of leakages.
Local manufacturing reduced cost.
The recognition of the product by BIS and formulation of an IS Code: 15778 in 2007 & product by mentioned in the CPWD schedule of rates lead to mass acceptance.
By 2010-12 every plastic piping company in the country started venturing out into CPVC which further propelled the acceptance of the material as the Ist choice of plumbing pipe industry in India.
Competitors in Plastic Pipe Industry
Currently, the top National companies in the CPVC space are:
Ashirvad Pipes - Lubrizol Licensee manufacturing FlowGuard Plus
Prince Pipes - Lubrizol Licensee manufacturing FlowGuard Plus
Supreme Pipes
Astral Pipes
Finolex Industries Ltd.
Ajay Industrial Corporation
HSIL
HIL
As of now, there are more than 50+ regional manufacturers in the plastic water pipe industry in India besides the above national players manufacturing and marketing CPVC piping systems for commercial and house piping.
Why trust Lubrizol for Plastic Pipes in India?
However, as a buyer/consumer one needs to be aware of some basic facts and make an informed decision on CPVC Piping. To help your decision making we are sharing some facts which shall help you decide:
CPVC was invented in 1959 by Lubrizol in the USA.
Lubrizol sells CPVC Compounds to its licensed customers who sign an agreement to meet and adhere to Lubrizol quality standards for manufacturing CPVC systems.
Lubrizol customers shall use the brand name of FlowGuard Plus on their pipes.
Lubrizol's FlowGuard technology is time tested and has the most references for successful installation in India and around the world.
Lubrizol customers manufacture the complete range of pipes, fittings, and solvent cement certified by Lubrizol quality standards.
Lubrizol and its customers spend time and resources to train and certify plumbers to ensure a quality installation.
Lubrizol has committed resources for resin & compound plants to support the Make in India initiative and provide world-class competitive raw materials to its customers.
Lubrizol customers have a state of the art manufacturing, testing facilities & a whole team of the technical sales team, and support staff to ensure a trouble-free plumbing experience for you.
Lubrizol : Choice for plastic pipes in India
To conclude, we can proudly state that Lubrizol & its customers over the last 2 decades has changed the way Plumbing was done in India. Today, 90% + buildings use CPVC as the 1st Choice as there is no product that can equal it in performance and value for the money it provides. So the next time you think of pipes in your building we are confident your 1st Choice will be CPVC and in CPVC you shall ensure you are using the best which is FlowGuard Plus.
Do check out our blog focusing on the importance of having a holistic view point while purchasing CPVC and not just considering CPVC Pipe Price as the sole factor.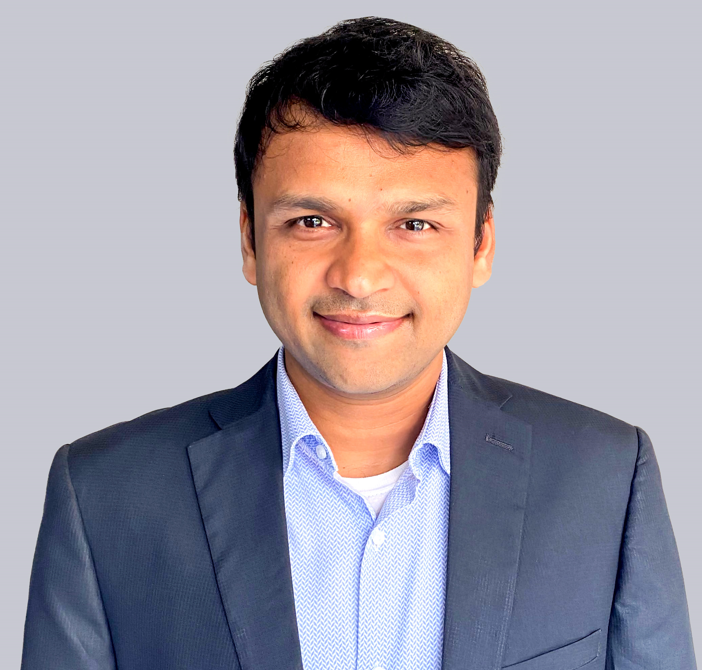 Binay Agrawal, a highly experienced and accomplished professional, currently holds the position of Business Head of the TempRite South Asia division at Lubrizol India.