Know how CPVC pipes ensure safety and durability of hot water plumbing systems involving water heaters
Hot water Piping | on November 10th, 2020
In the last decade lifestyles have evolved and yesterday's luxuries have now become basic needs. One example is bathing with hot water 365 days a year. With these evolving lifestyles, special attention needs to be given to the safe and durable use of appliances and associated accessories which deliver these services (hot water plumbing systems).
A hot water bath not just gives us comfort, relaxes us but cleans us well around the year. Washing and cleaning becomes easier with hot water. Further, it is believed that a few glasses of warm water a day can help you maintain a robust health.
Hot water temperature for human use
Did you know what is the temperature at which we can take a bath???
You would be surprised to note that for a comfortable bath, the temperature ranges from 29.5°C to 43°C. Beyond this temperature the baths become uncomfortable and would cause stress to the skin. If the skin comes in contact with water above 60-65 ℃ it will cause Scalding. Scalding refers to burn injuries sustained when some or all of the cells in the skin or other tissues are destroyed by hot liquids (scalds). (Source is IS 7558 - the code of practice for domestic hot water installation)
In earlier days people used to heat water on the stove / gas or use immersion rods and mix cold water in it to make the water temperature comfortable for a bath. However there were risks like electrocution, burns due to hot water associated with these practices.
Water heaters are a great invention which has replaced the conventional practices and made it easy to use hot water. They can use different sources of energy for heating like electricity, gas etc. These water heaters are connected to our water pipes and hence we get hot water directly from our taps and showers making it easier for us. As per IS 7558 the water heaters should be designed to cut off at 60-65 °C.
Hot water pipings, due to the overheating becomes aggressive and can lead to damage of the appliance and pipes. This happens if the temperature is not regulated and can cause failure and serious injury to the user.
Since last decade CPVC has become the preferred choice for water pipes replacing metal pipes, this shift happened due to the inherent problems of corrosion, scale buildup, leakages in metal pipes.
CPVC and Water heaters, an ideal combination?
Plastic has myths associated with them. Plastic water pipes have always been questioned about their suitability for hot water usage. CPVC is a specially engineered thermoplastic and its molecular structure makes it different from conventional plastics. Its internal structure makes it an ideal choice for hot and cold water plumbing.
CPVC as a material has a glass transition temperature of 113-115 °C. Glass transition temperature is defined as the temperature when a solid starts softening and weakening. CPVC manufacturers assure a service life of 50 years for their CPVC pipe fittings when used in hot water up to 93°C.
As now you are aware that a comfortable bath with hot water ranges from 29-43 °C and temperature beyond 65°C could cause scalding, also water heaters are designed to cut off heating water beyond 60-65°C. CPVC becomes an ideal material as the softening point / glass transition temperature of CPVC is much higher than the cut off temperature of a water heater. Hence, the pipe can service the user for 50 years.
CPVC pipes are an ideal choice for hot water plumbing. They are made after adding material that goes through extra chlorination process which gives CPVC higher quality.
It's superior temperature resistance is exhibited in the ASTM standards for each material CPVC will not degrade with hot water exposure and can easily be used for applications requiring up to 200°F.
Apart from this, at FlowGuard® Plus we qualify for national as well as international standards.
This is the reason why FlowGuard® Plus is chosen as best CPVC pipe for hot water.
Note: For safety of usage , please ensure that the components of the water heater are always in good working condition. In case of malfunction of the thermostat of a water heater the energy source continues to heat water. This would lead to rise in temperature and create excessive pressure inside the vessel of the water heater leading to its bursting and causing serious injury.
CPVC pipes have been used in the USA, middle east and other countries for 50-60 years without any major issues, hence you could select a CPVC for hot water house piping.
Lubrizol is the inventor of CPVC and has been in the market for more than half a century. FlowGuard CPVC has been used in various countries for hot water applications which has made it a trusted brand for this application. Thus FlowGuard CPVC adheres to the international quality and makes it suitable for hot water applications over other generic CPVCs.
In India, Ashirvad Pipes Pvt Limited and Prince CPVC Pipes & fittings Limited manufacture and sell it through their vast retail channel all over the country.
If you are currently in the process of renovating or building your dream home, do speak to our team. The team will assist in designing a CPVC plastic pipe for hot water system that will ensure you get hot water at the perfect temperature, without any issues.
And don't forget to think about CPVC when you touch 'hot water' next.
Do check out our blog focusing on the importance of having a holistic view point while purchasing CPVC and not just considering CPVC Pipe Price as the sole factor.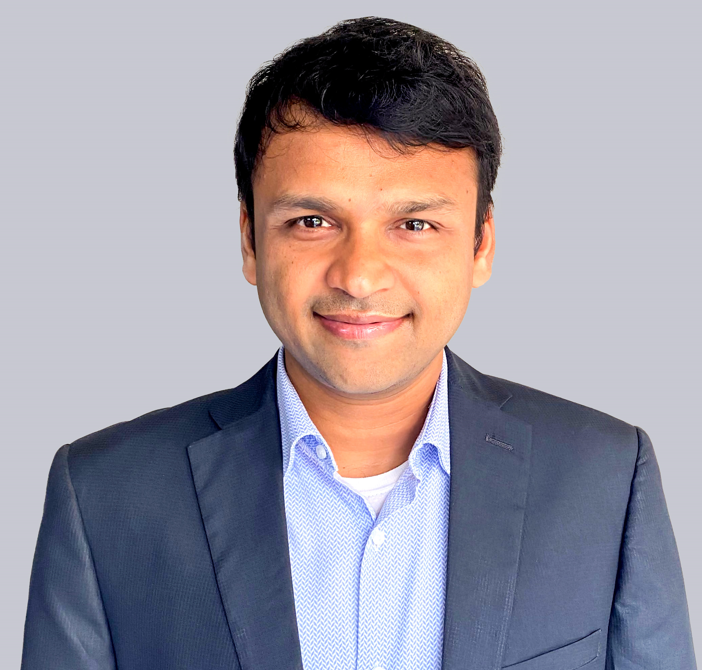 Binay Agrawal, a highly experienced and accomplished professional, currently holds the position of Business Head of the TempRite South Asia division at Lubrizol India.