Understand the difference between CPVC vs UPVC and learn what makes CPVC better for residential, commercial, and government projects.
Material Comparison | on January 17th, 2021
PVC is a very versatile matter and finds use in piping, external casing for wire & cables, tubing for drug delivery, medical & food packaging.
PVC or UPVC (Polyvinyl Chloride) & UPVC (Unplasticized Polyvinyl Chloride) are synonyms. PVC by nature is a rigid material and plasticizer are used for making it soft. In this article, we would focus on understanding the difference between UPVC and CPVC.
PVC pipes are mostly used for water supply in irrigation, drainage of soil & waste in buildings, conduits for electrical wires & industrial chemical transportation. In some cases, PVC pipes are also used for water supply pipes inside buildings.
PVC pipes and fittings are made with PVC resin added with additives to make it workable for manufacturing pipes and fittings. Piping manufacturers have been using lead as a processing aid as it is very cheap compared to other additives. World over lead has been banned for use of processing aid for PVC piping in potable water use as lead leaches out from pipes and creates health issues due to poising of potable water.
Broadly PVC pipes can be used for potable water supply & Drainage. Let's look at a few Indian standards recommending the use of PVC pipes for various application:
Potable Water supply
IS 4985:
Unplasticized PVC for potable water supply. (This standard covers requirements for plain as well as socket-ended pipes, including those for use with elastomeric sealing rings, for potable water supplies)
Other IS codes for UPVC pipes for Tubewell/pumps: IS 12818, IS 12231
Drainage
IS:9721
UPVC corrugated pipe, IS: 12592 UPVC pipe for Soil waste drain
PVC pipes have excellent properties as below:
Corrosion-resistant.
Smooth surface & hence ease of flow.
Low bacterial growth
Ease of installation and repairs.
Cost-effective.
The limitation of PVC pipes are as follows:
As we get deeper into understanding the differences between UPVC and CPVC, it is imperative to look at the limitations UPVC has in comparison to CPVC.
All grades of PVC pipes are not suitable for potable water (only Lead-free pipes are)
PVC pipes are not recommended for hot water piping.
Manufacturers play with the composition of PVC and add fillers above permissible limits making the pipe poor in impact and brittle.
PVC pipes also have limited UV stability and tend to become brittle.
In 1950, when PVC became popular, a need arose to overcome the limitation of PVC as the advantages were numerous. This is when after 9-10 years of R & D CPVC was invented in 1960:
So, let's see what CPVC is and how it is better than PVC for Hot & Cold potable water house piping and commercial piping systems.
CPVC Chlorinated polyvinyl chloride (CPVC) is a thermoplastic produced by chlorination of polyvinyl chloride (PVC) resin. This new modified version of PVC called CPVC is a more stable polymer & can withstand higher temperatures than standard PVC.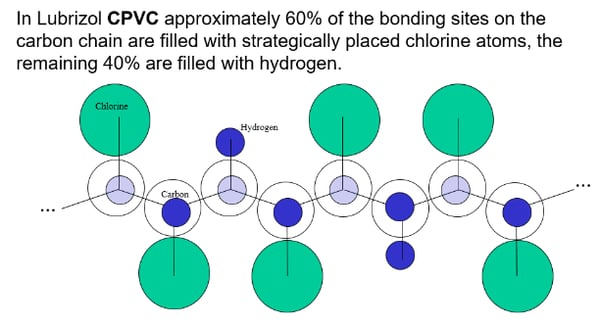 Generally, PVC has 56-57% Chlorine whereas post chlorination of PVC the chlorine content increases and CPVC has 63-67% of Chlorine on its hydrocarbon chain. This introduction of Chlorine makes the polymer a very stable polymer and provides higher temperature stability. This also reduces the oxidization potential of the polymer which is the main reason for the degradation of polymers on exposure to UV radiation, heat, oxygen.
Further CPVC is lead-free which makes it safe for potable water use across the world.

CPVC pipes & fittings are approved for potable water use by USA national Model Codes, NSF International, DVGW (Germany), WRAS (UK), CSTB (France), KIWA (The Netherlands), TSE (Turkey) & CSA (Canada). The Bureau of Indian Standards BIS: 15778 CPVC Pipes for Potable Hot & cold water distribution.
The above approvals are based on extraction studies that have verified that ingredients such as heat stabilizers do not migrate from CPVC at levels that would be unsafe.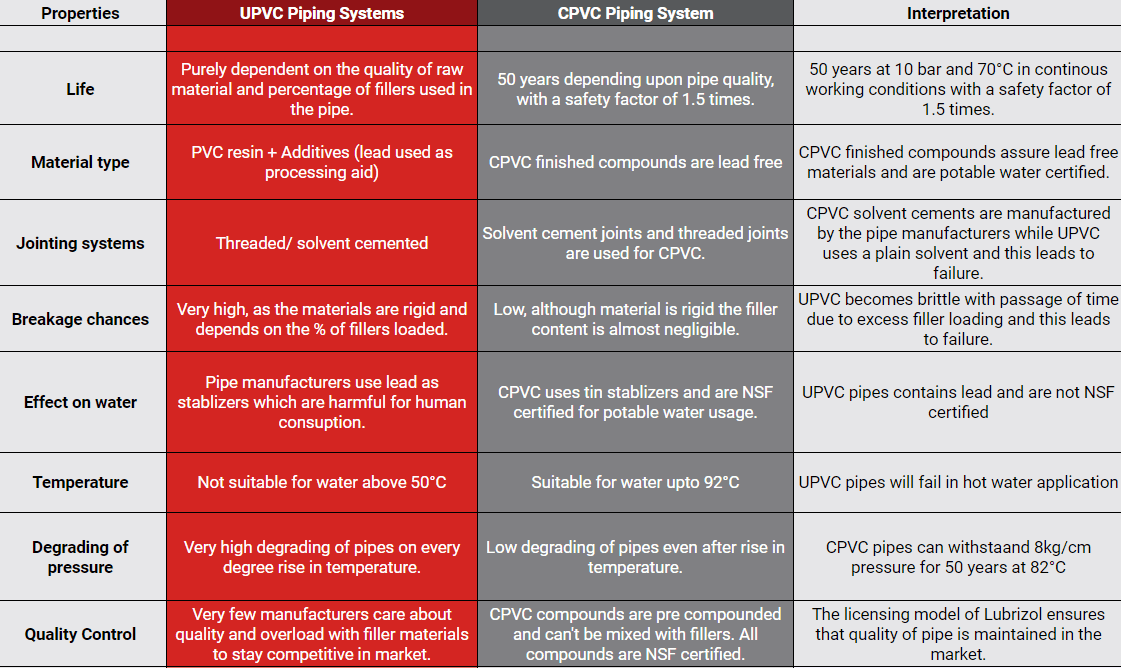 Conclusion
When it comes to understanding the differences between UPVC and CPVC, With this article you would be now clear that CPVC is a higher grade / upgraded version of PVC, as it uses all the advantages of PVC and overcomes all the limitations which can be summaries as follows:
CPVC one pipe system can be used for both hot & cold water.
CPVC pipes have BIS approval for use in hot & cold water.
CPVC can withstand higher temperature water.
CPVC has better UV stability and can be used for internal & external applications.
CPVC has potable water certification around the world.
NOTE: For drainage applications, if there's a choice between UPVC vs CPVC, PVC/ UPVC pipes are preferred over CPVC.
Make an informed choice as homes are not built daily and by using the right material you would have trouble-free plumbing for years to come.
Why trust
FlowGuard

® Plus by Lubrizol for CPVC Pipes in India?
CPVC was invented in 1959 by Lubrizol in the USA.
Lubrizol sells CPVC Compounds to its licensed customers who sign an agreement to meet and adhere to Lubrizol quality standards for manufacturing CPVC systems.
Lubrizol customers shall use the brand name of

FlowGuard

® Plus on their pipes.
Lubrizol's

FlowGuard

® technology is time tested and has the most references for successful installation in India and around the world.
Lubrizol customers manufacture the complete range of pipes, fittings, and solvent cement certified by Lubrizol quality standards.
Lubrizol and its customers spend time and resources to train and certify plumbers to ensure a quality installation.
Lubrizol has committed resources for resin & compound plants to support the Make in India initiative and provide world-class competitive raw materials to its customers.
Lubrizol customers have a state of the art manufacturing, testing facilities & a whole team of technical sales team, and support staff to ensure a trouble-free plumbing experience for you.
In India, Ashirvad Pipes Pvt Limited and Prince CPVC Pipes & fittings Limited manufacture and sell it through their vast retail channel all over the country.
Use CPVC Piping systems ask for FlowGuard® Plus….
Do check out our blog focusing on the importance of having a holistic view point while purchasing CPVC and not just considering CPVC Pipe Price as the sole factor.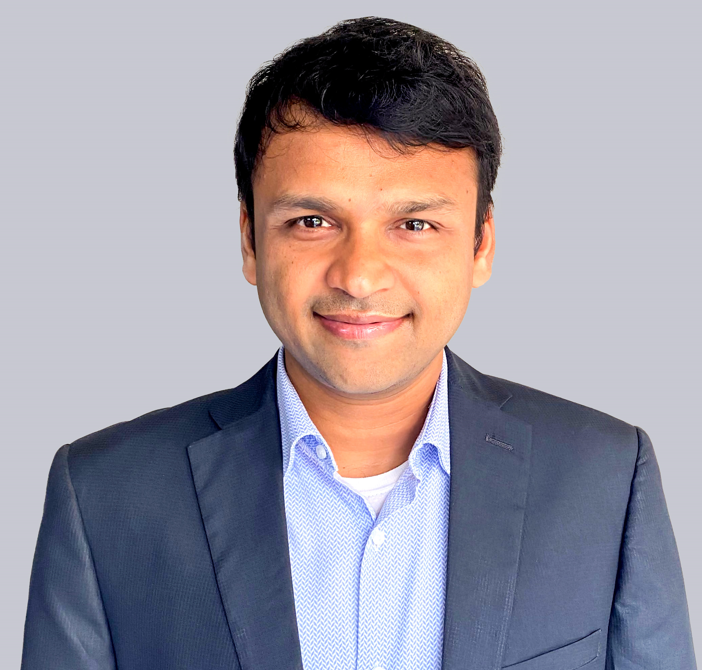 Binay Agrawal, a highly experienced and accomplished professional, currently holds the position of Business Head of the TempRite South Asia division at Lubrizol India.