Chlorinated Polyvinyl Chloride, or CPVC pipe fittings are some of the most popularly used plumbing materials in residential, industrial, and other commercial plumbing systems. CPVC fittings have changed the landscape of plumbing systems thanks to their exceptional durability and their ability to transport both hot and cold water without affecting the water or the pipe itself. CPVC plumbing systems have gained the traction and trust of millions thanks to their outstanding qualities such as chemical, pressure, temperature and corrosion resistance. Additionally, their flexibility is also worth the praise. There are different types of CPVC fittings one uses to create an efficient plumbing system. In this blog, we will learn the different CPVC fittings' names and their varieties. Let's get learning!
What are CPVC fittings?
CPVC pipe fittings are made using strong and long-lasting materials that are used to make efficient residential and commercial plumbing systems. CPVC fittings are used to connect two or more pipes, change the direction of the pipes, or perhaps even connect a pipeline with different components like tanks, pumps, valves, and more. These are chemical-resistant and can withstand higher temperatures and pressures, thus making them a good choice for applications such as fire sprinkler systems as well as the supply of potable water.
Types of CPVC Pipe Fitting Names and Their Varieties
Now that the basics of CPVC fittings are clear, let us get to the different types of CPVC pipe fittings.
Plain Pipe Fittings: CPVC plain pipe fittings are used to join two or more CPVC pipes using CPVC solvent cement. These include a CPVC socket, tee, elbow, end cap, etc. The CPVC tee is used to split the line into two different plumbing lines, whereas the socket is used to connect two pipes to create a longer pipe. The CPVC elbow is used to turn the angle of the line by either 90 or 45 degrees, whereas the end cap is used to close the loop of the plumbing system.
Threaded Pipe Fitting: Threaded pipe fittings connect the pipe to other bathroom fittings or plumbing equipment such as taps, showers, pumps, tanks, and so on. The CPVC Male Threaded Adaptor (MTA) is used to join the threaded CPVC to a solvent cement joint CPVC, whereas the Female Threaded Adaptor (FTA) is used to receive pipes with outer threads.
Transition Pipe Fittings: These fittings are used when the CPVC plumbing system is transitioning from metal piping to CPVC piping. The brass tee works the same as the CPVC tee. The CPVC brass elbow is also used to change the line's direction. These also include brass MTAs and FTAs.
CPVC Union Pipe Fittings: These consist of a threaded adaptor, a plain adaptor, and a threaded ring. A union's basic function is to connect two pipes, similar to a socket, with the main difference being that a socket joint is a type of permanent joint, whereas a union is designed to be easily removed at any time.
Valves: These are used to control the flow. These include two types: the ball valve and the concealed valve, both of which either allow or stop the flow of water.
Flange: A flange joint connects pipes, valves, pumps, and other equipment to form a piping system. It also allows for simple cleaning. Flange joints are formed by bolting two flanges together with a gasket between them to function as a seal.
Tank Nipple: Tank nipples with both ends or one end thread are commonly used to connect the entire piping system to the overhead tank.
The Applications of CPVC Fittings
CPVC fittings are commonly used for fire sprinklers; however, they are also suitable for hot and cold water distribution in residential and industrial projects. They are used to transport drinking water and food liquids, as well as in water treatment plants.
The Advantages of using CPVC fittings for your plumbing system
The advantages of using CPVC fittings for the plumbing system include:
Their corrosion resistance makes them an ideal pick for residential and commercial applications.

They are easy to install, highly durable, and cost-effective.

They demand minimum maintenance and can help save energy in hot water systems.

They are chemical, fire, and UV-resistant by nature.

They can withstand high temperatures and pressures.
Frequently Asked Questions on CPVC Fittings
Are CPVC fittings resistant to chemicals?
Yes. CPVC fittings are chemical-resistant, which makes them an ideal choice for applications in both residential and industrial plumbing systems.


Can CPVC fittings be used for both residential and commercial plumbing projects?
Yes. CPVC fittings can be used for both residential and commercial plumbing projects.


Do CPVC fittings require regular maintenance?
No. CPVC fittings require minimum maintenance and can easily be cleaned using simple cleaning agents.


Can CPVC fittings be used in exposed outdoor installations?
Yes. CPVC fittings can be used in exposed outdoor installations as they are highly durable and UV-resistant.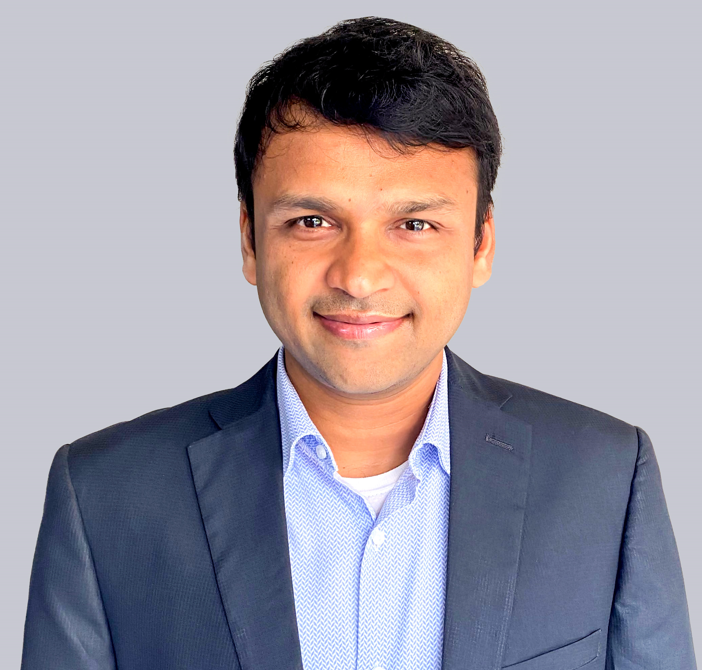 Binay Agrawal, a highly experienced and accomplished professional, currently holds the position of Business Head of the TempRite South Asia division at Lubrizol India.