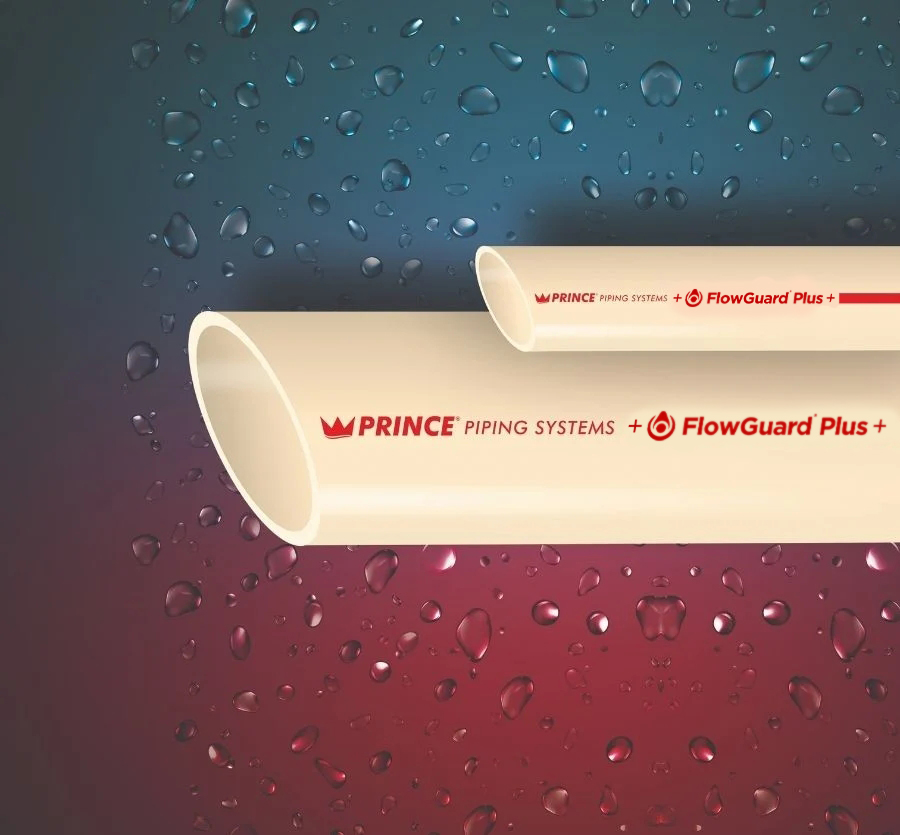 A CPVC piping system comprises pipes and fittings made of PVC material that is treated with additional chlorine. It is an ideal choice for creating water piping systems in both residential and commercial spaces, thanks to its corrosion and chemical resistance, along with its ability to withstand high temperatures and pressures. These characteristics make CPVC a perfect choice for both hot and cold plumbing applications.
Thermoplastic CPVC piping material can address the limitations of metal pipes by providing inherent resistance to corrosive chemicals, higher temperatures, and elevated pressures found in the harshest processing conditions. However, you must know that not all CPVC pipes are made the same. Their quality and the making technology may differ from one brand to another. Pipes made with the FlowGuard Plus CPVC compound are hands-down the best-in-class products to create an efficient plumbing system. In this blog, we will learn everything from A to Z about choosing the right CPVC water pipe materials for your plumbing requirements.
Factors to Consider When Choosing the Right CPVC For Your Plumbing Needs
CPVC pipes are undoubtedly the best choice for your residential and commercial plumbing systems. It is, however, important to consider certain factors when choosing the right CPVC for your plumbing requirements. Let us take you through some of these factors:
Even though the outstanding properties of CPVC make it an exceptional choice for plumbing systems, it is important to check the quality of the product provided by the manufacturer.
Look for an ISO certificate for the CPVC pipes you purchase. According to the BIS certification, the relevant standard for CPVC pipes is IS15778:2007. You must look for this number, as it indicates the requirements of CPVC for both hot and cold water transportation.
You must check the wall thickness as well as the length and diameter of the CPVC pipes you purchase to match your requirements. These pipes come in varied sizes, which makes it important to keep the dimensions in mind. This ensures proper fitting and efficient fluid flow through the pipes.
Double-check the manufacturer's temperature and pressure ratings to ensure that the pipes can withstand the maximum temperature and pressure levels for your plumbing system.
Understand the CPVC pipe installation procedure, which typically involves the use of solvent cement to join these pipes. As a result of this, the pipe and fittings form a strong bond. To ensure a leak-proof system, you must understand the cutting and fitting methods of the CPVC pipe.
Advantages of CPVC Over Traditional Piping Materials
In comparison to other traditional piping materials, CPVC is a highly durable and sturdy choice. Unlike metal pipes, CPVC does not corrode or disintegrate when exposed to high temperatures and pressures. Another advantage of investing in CPVC pipes is that they are chemical-resistant and are a safe option when it comes to supplying good-quality water.
Why Choose FlowGuard Plus CPVC Pipes for Your Plumbing System?
FlowGuard Plus CPVC pipes are made using Lubrizol's A-class technology. Lubrizol is the Global Pioneer of CPVC Technology compatible for both hot and cold-water applications. FlowGuard CPVC pipes have a temperature resistance of up to 93°C, high impact resistance, along with impeccable fire, corrosion, and UV resistance. It has the ability to withstand high pressures, has mind-blowing durability, and has the lowest maintenance cost. What more could you ask for in a CPVC pipe?
Frequently Asked Questions on CPVC Piping
What is CPVC piping used for?
CPVC piping is frequently used for both hot and cold-water passage as well as industrial liquids. CPVC is also extensively used in fire sprinkler systems.


What are the types of CPVC pipe sizes?
CPVC pipes come in sizes that range between ½ to 6 inches.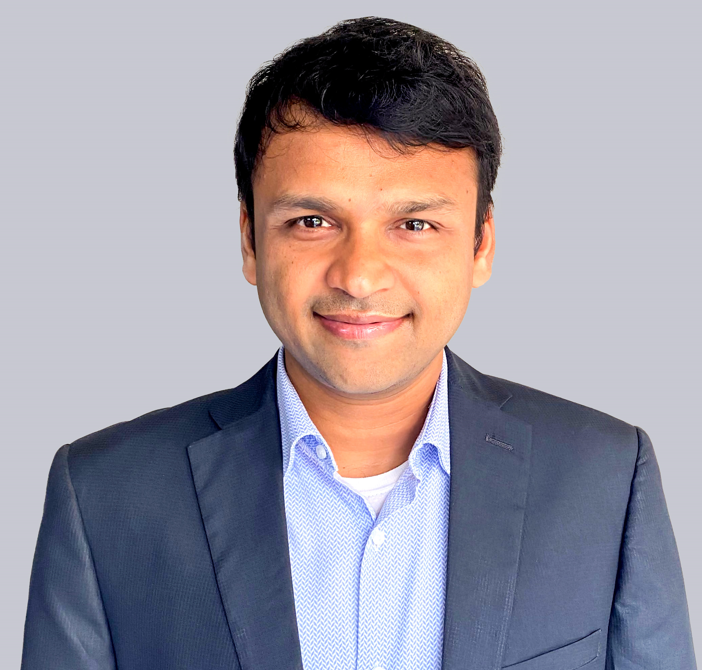 Binay Agrawal, a highly experienced and accomplished professional, currently holds the position of Business Head of the TempRite South Asia division at Lubrizol India.