FlowGuard CPVC pipe is currently being installed in a major Nigerian construction project. It is being built to extend the reach and accessibility of CPVC pipe to the water distribution market.
Soon, a nation of plumbers, property owners and construction professionals will have direct, local access to world class water pipes on the doorstep.
Lubrizol partner Karishma is currently in the process of constructing a head office and manufacturing plant in Shagamu, Nigeria. Flowguard CPVC will be used in the facility to deliver hot and cold water to its workforce.
Watch the video to learn more and hear the project's management and consulting team speak about their experience.
Why CPVC for hot and cold water?
Exceptional temperature and pressure bearing capabilities
Reliable designed service life of 50 years
Natural chlorine resistant to prevent corrosion
Installers can be trained in a short time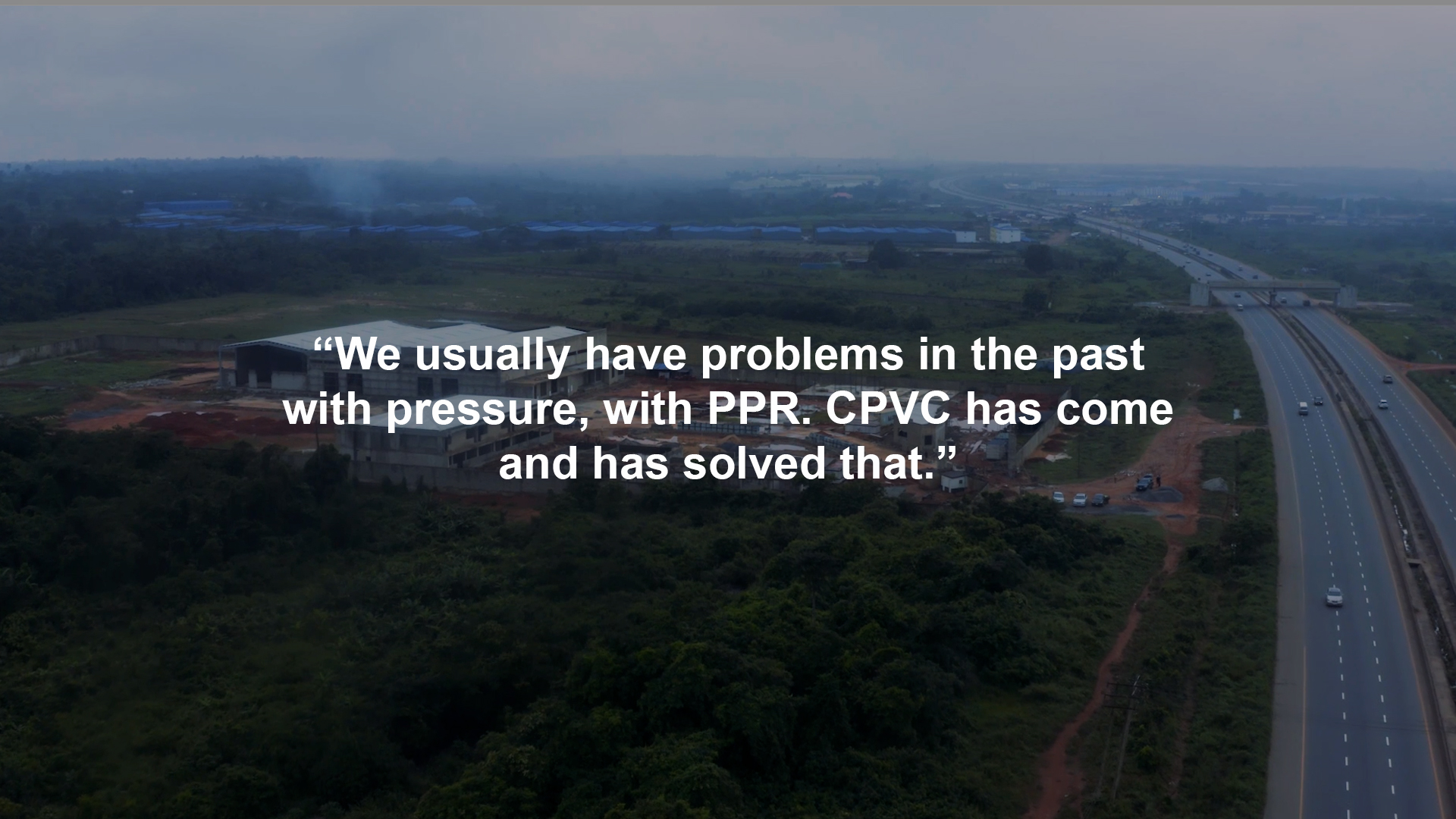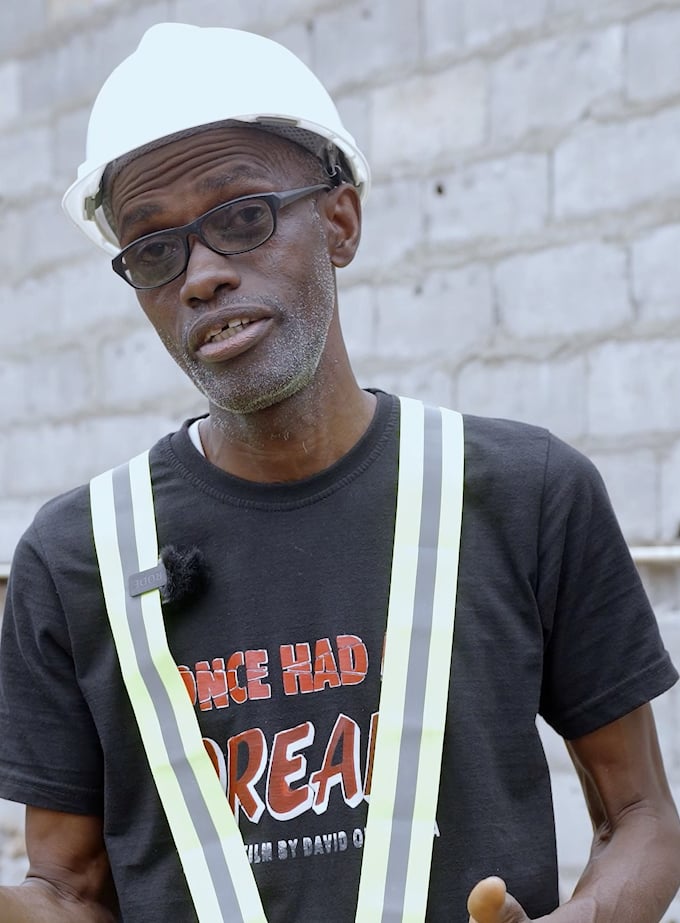 Yakubu Daniel, Engineering Consultant - TBP Consulting
Why FlowGuard CPVC over other industry alternatives?
We used FlowGuard CPVC for this project. In the past, we've been using some other products, especially PPR. But ever since we came to know about FlowGuard CPVC, we tried it, and it has given us much more results than we had been getting in the past. It is very natural that we would want to recommend it to every other person.
What does this new facility mean to the local plumbing market?
With the factory coming into Nigeria, it will be an advantage, especially for those of us in building and plumbing services. You have a quality product that will minimise all those issues of leakages, all those issues of having blocked pipes and other things that are problems we see in plumbing installation.
What are the benefits of having FlowGuard CPVC in the local area?
With this coming into Nigeria you are going to get the product cheaper and you are going to get it in less time because you don't need to start importing them and waiting for them to arrive in the country.
What are some of the problems being experienced with other types of piping i.e PPR?
We usually have problems in the past with pressure, with PPR. CPVC has come and has solved that. It's also fire resistant, you can be sure in case of any fire you are covered. We also know that it is chlorine resistant. PPR reacts with time and you find out that it affects the quality of water that we have.
Why is FlowGuard the most trusted CPVC brand used in Nigeria?
With FlowGuard CPVC you can be rest assured that the quality of water you have will be much more. FlowGuard CPVC is very much better. As a plumbing services person, you can go for FlowGuard CPVC and i'm sure you will never, ever regret it. You will thank me for that.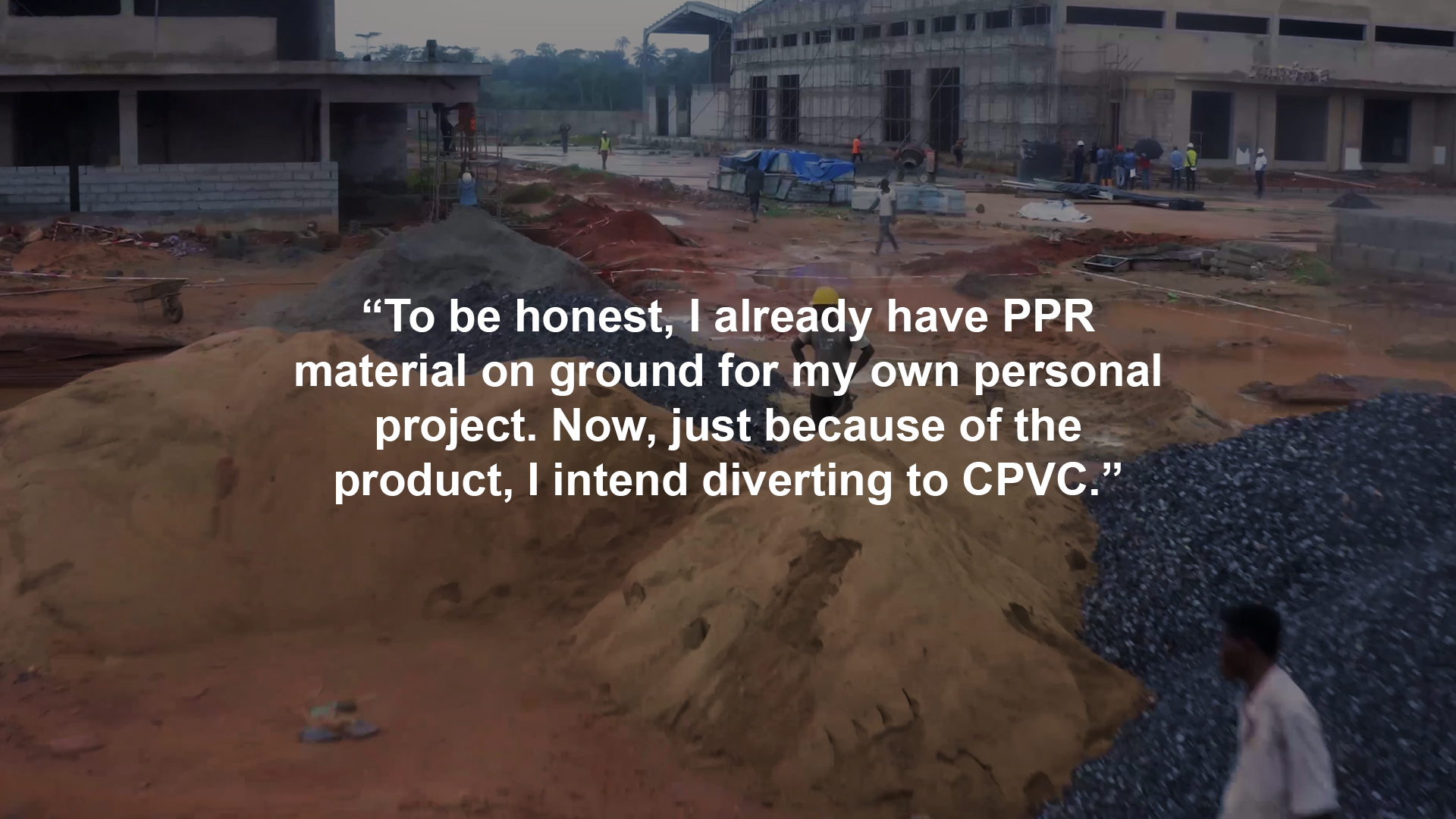 How does FlowGuard CPVC help projects save time and money compared to alternatives?
This is my first time using FlowGuard. If I should compare with PPR, honestly FlowGuard has been the best. Not everyone can be trained within the shortest time to have PPR installed, but anyone can be trained within the shortest time to have FlowGuard installed. It doesn't require too much stress or too much knowledge.
What will this new facility mean to the running of local installation projects?
Having the factory in Nigeria will make it easier for us to enjoy the service, instead of us to enjoy it for a while and due to shortage or shipment issues, we have a breakage in the usage.
Why FlowGuard CPVC over different types of industry alternatives?
The client was so concerned that I should go for 20 bar. Since I need only 8 bar, I had to push to 15 bar and honestly, I never experienced any leakage so I can recommend such products anywhere.
So far, the client will buy to my suggestion. For every one of my subsequent projects, I will always advise the client to go for FlowGuard CPVC.
To be honest, I already have PPR material on ground for my own personal project. Now, just because of the product, I intend diverting to CPVC.

Dare Kokumo, Mech - Project Manager - Al Mansour Construction Limited