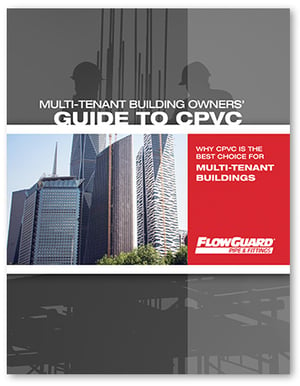 When installed properly, FlowGuard® CPVC is proven reliable for 50+ years of use.
In our FlowGuard Multi-Tenant Building Owners' Guide to CPVC, our team of experts explains why CPVC is the best choice for multi-family homes.
This guide will cover:
Installation expenses and safety considerations
How to compare plumbing piping materials
Long-term impact
Advantages of using FlowGuard® Piping Systems CPVC
Download this guide for free today!