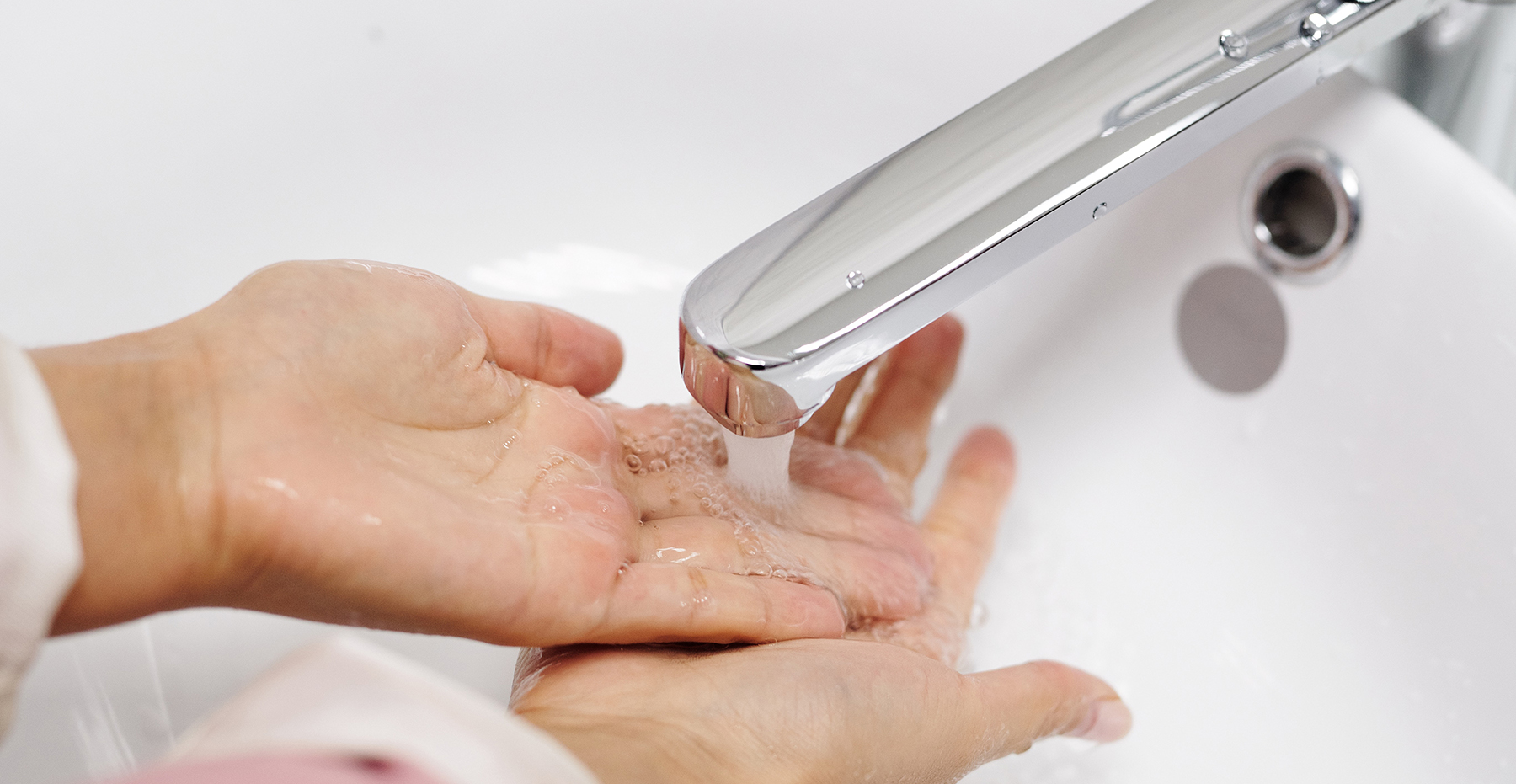 Subscribe
How Clean Water Protects our Way of Life
Water is essential to our nutrition and sanitation. But do you know the risks that a poor plumbing system imposes on these key elements of life?
FlowGuard® CPVC, through proper protection of water supplies for 55 years, is protecting families across the world as they eat and live in a clean, safe environment.
Protect Your Nutrition
Did you know that within minutes, water flowing through certain plumbing systems can breed biofilm, a layer of bacteria that if allowed to develop, can release harmful contaminants into your home?
Legionella - Can lead to influenza-like symptoms or even pneumonia
Pseudomonas - Can lead to eye, ear and skin infections or even lung and blood infections
Coliform bacteria - Can cause extreme gastrointestinal illnesses
FlowGuard CPVC protects homes from harmful bacteria such as legionella, coliform bacteria and pseudomonas by creating an environment that is difficult for such contaminants to thrive in. Unlike some other plastic materials, CPVC is a smooth, corrosion-resistant chlorinated material that retains its integrity, resisting microbial attachment.
This high performance over decades is what protects generations of healthy people in homes around the world, and why your family can grow and thrive safely.
Protect Your Health
It is not only through nutrition and the preparation of food when the necessity of clean water comes into play. What about your house itself?
As a community, we've never been more aware of the need to keep surfaces clean and free of germs. There hasn't been a more sobering reminder of this in our lifetime than the recent COVID 19 pandemic.
The World Health Organization recognised hands hygiene as one of the most important preventative measures
COVID-19 can be transmitted in aerosolized form, therefore properly designed plumbing and ventilation are essential
FlowGuard CPVC pipes remain clean on the inside by staying free of chemical leaching, scaling and degradation, therefore providing you with fully functioning domestic appliances that keep you and the rest of your home clean. Keep your family safe in the home, away from the spread of germs with a limitless resource of cleanliness.
FlowGuard CPVC is engineered for decades of optimum service life. You can rely on your water supply to keep your bathroom, kitchen and entire home clean.
Our thorough dedication to our community has inspired FlowGuard CPVC's dedication to engineering a pipe material that protects water supplies for the long term, so families can live better.
To find out more about water safety and the healthy benefits of FlowGuard CPVC, read our eBook, Clean Water At Home.
Join our Newsletter to get advice and news delivered direct to you!