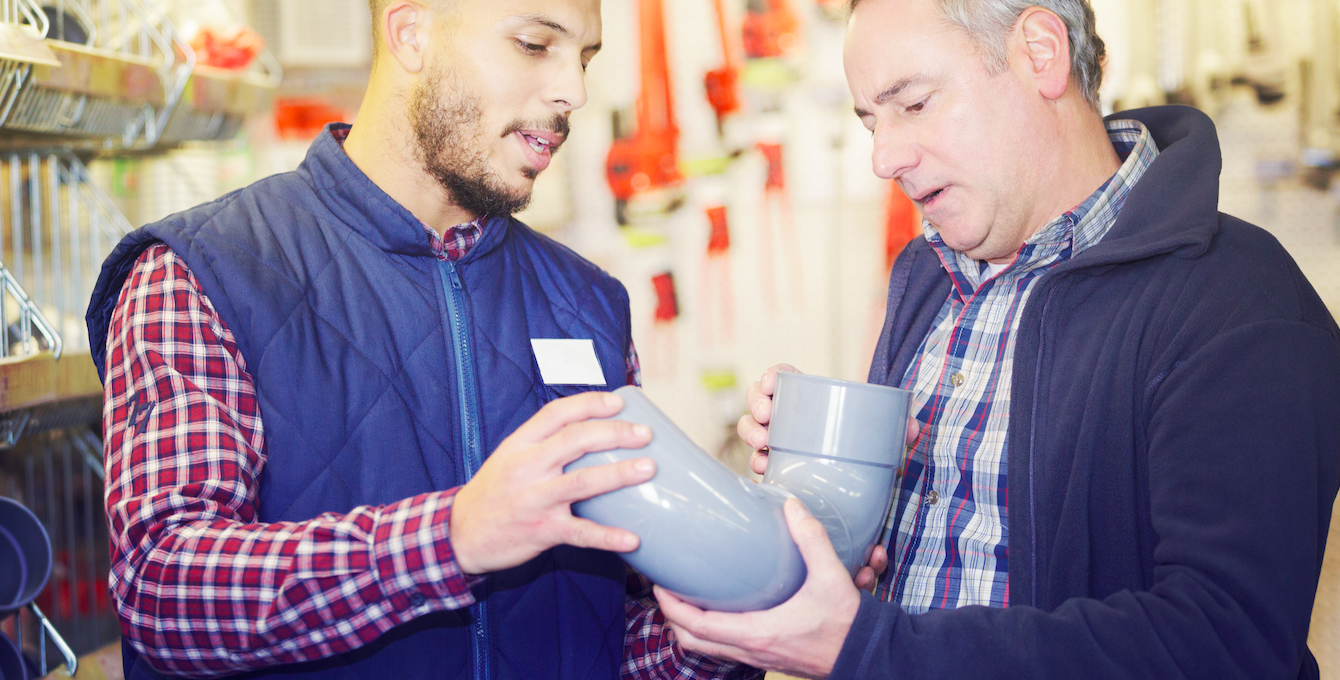 Subscribe
Hot and Cold Water Piping Material Comparison: CPVC vs. PPR
FlowGuard® CPVC pipe is the preferred choice for today's residential plumbing systems. Our material meets the highest international standards, combining durability, reliability, safety and cost savings. FlowGuard CPVC outperforms all other plastic piping, including green pipe, or polypropylene (PPR).
When comparing FlowGuard CPVC with PPR, our material withstands higher temperatures and pressures and produces less smoke than other plastics in a fire.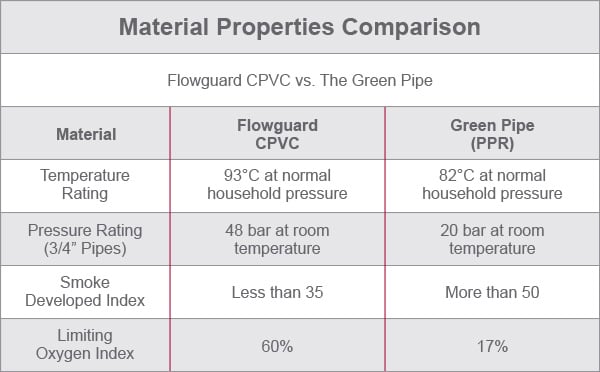 Temperature Rating:

The maximum temperature of the fluid within the pipe that the system can handle.

Pressure Rating:

The highest internal pressure a pipe can handle at a given temperature.

Smoke Developed Index (SDI):

The measure of how much smoke a material creates during burning. When tested in accordance with ASTM E84 or UL 723 (test standards for material surface burning), FlowGuard CPVC is one of the rarest plastic pipe brands in the world that meets these standards.

Limiting Oxygen Index (LOI):

The percentage of oxygen needed in an atmosphere to support combustion. The higher the value, the greater the resistance to burning.
Trust FlowGuard® CPVC For Your Piping System
The reputation of FlowGuard CPVC is backed by more than 50 years of problem-free performance. As the pioneer in CPVC technology, FlowGuard Pipe and Fittings are the most established and best performing polymer piping products in the market.
We want to make sure you get the support and information you need for your project. If you have any questions about FlowGuard CPVC pipe, our team of piping system consultants is ready to talk.