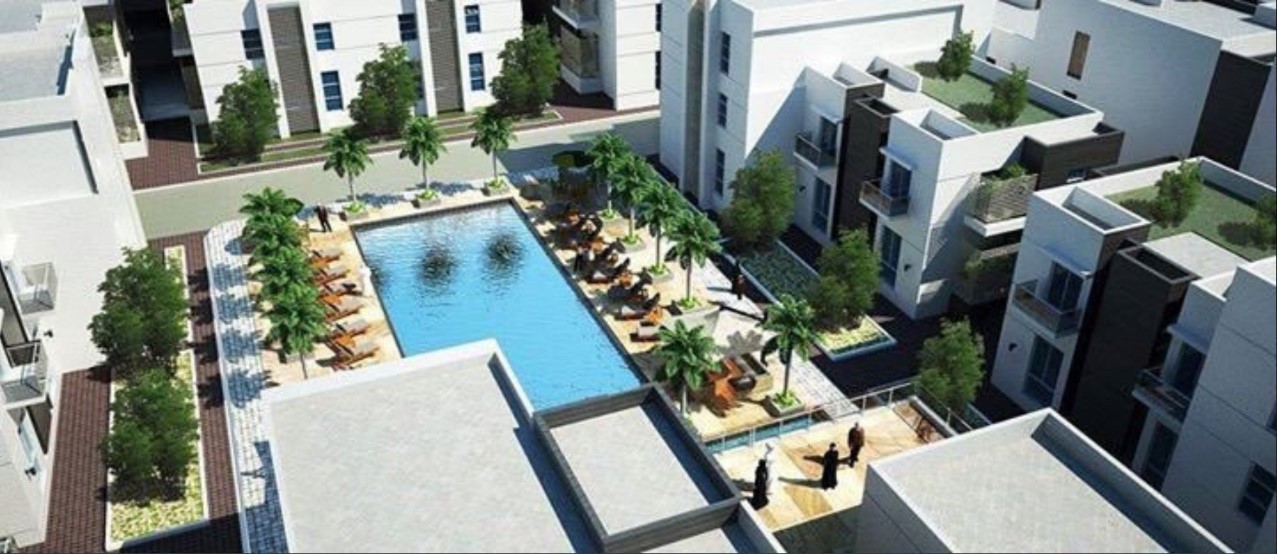 Subscribe
FlowGuard® Pipe and Fittings Selected for Time-Saving Installation and Reliable Performance
Located in the northern residential area of Riyadh Salnukh, the project "Rehab Pearl Compound" consisted of 186,863 sqm and included 32 villas, 4 buildings with 112 apartments, a recreational center and three swimming pools. This commercial and residential project was designed by Arki Tectonica and constructed by Sham Contracting Company.
Critical Discussion Around Piping Points to FlowGuard Pipe and Fittings
Through project planning and development, one of the most critical discussions centered around the choice of piping system. Aiming to finish this intense project in just 24 months, the team had to select a plumbing system that would provide time-saving installation and deliver the reliable performance future residents would demand. This led the team to choose FlowGuard® Pipe and Fittings for its ease of installation, availability and proven reliability.
FlowGuard CPVC Provides Ease of Installation
Often referred to as "the kind of pipe every engineer wishes to deal with" the team knew FlowGuard CPVC was the right choice the moment it was selected. Once they began installation, they recognized its ease and efficiency, while addressing their health and safety concerns. This benefit helped to prevent any issues or surprises as the project progressed. Featuring the three-step solvent cement system (cut-glue-join), it eliminated the need of cumbersome techniques and tools. This three-step method reduced manpower and labor costs, allowing the team to keep the project on schedule.
New Occupants Receive Peace of Mind
As high standard buildings, the Rehab Pearl was considered to be one of the key compounds in Riyadh. New occupants were provided with the best plumbing material in terms of health and safety, reliability and fire protection.
Health and safety: FlowGuard CPVC does not leach chemicals, support microbial growth or corrode like other piping materials.
Reliability: FlowGuard CPVC is naturally resistant to corrosion from chlorine disinfectants in the water supply, while over time, other materials can wear away and weaken.
Fire resistance: FlowGuard CPVC does not support a flame, which means it will not continue to burn after a flame is removed or form flaming droplets that can spread a fire. In addition it limits smoke generation.
Ultimately, giving them the peace of mind they need in their home.
For more information on how you can reduce labor time and increase cost savings with a FlowGuard CPVC piping system, contact our team of piping system consultants.