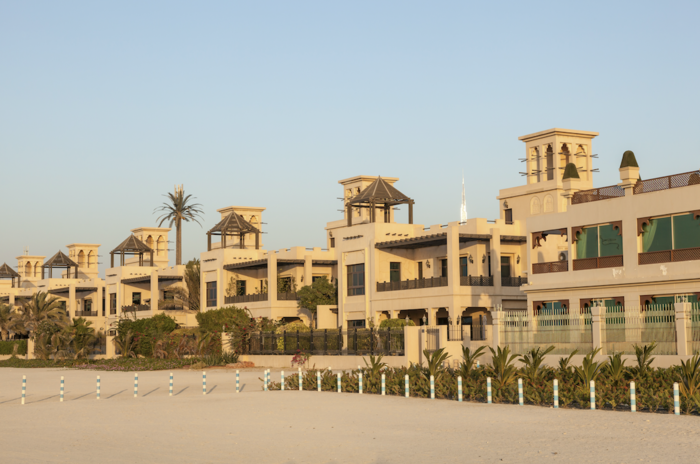 Subscribe
FlowGuard® Pipe and Fittings Meet Extensive Project Demands for The National Guard Housing Project
Started nearly 30 years ago, the National Guard housing project is regarded as one of the best residential projects in terms of standard and quality. The project to construct a new National Guard Family Compound focused on providing National Guard personnel with comfortable living facilities and services.
Awarded to top global contractor, Sino Hydro Company, the first phase consisted of more than 13,000 residential villas. The second phase will involve 17,200 residential villas and 15 schools in the National Guard residential cities located in Riyadh, Jeddah, Dammam, Hail, Al-Qassim, Madinah, Hofuf, Taif, and Yanbu.
Project Demands Safety and Timeliness
Based on the extensiveness of this massive project, the team was instructed to take safety and security measures, as well as complete the construction as quickly as possible. This required the team to select a piping system that offered ease of installation and proven reliability that they could count on. Proven to be the optimal choice for both the contractors and the end-users, FlowGuard® Pipe and Fittings was chosen as the ideal pipe to be installed in every building.
The FlowGuard CPVC Advantage
To meet the project demands, FlowGuard Pipe and Fittings proved to be the best choice the moment of installation. Featuring a clean, flexible and simple installation process, the team reduced labor hours and costs by up to 30%. This allowed them to stay on schedule and on budget. On top of these benefits, FlowGuard CPVC has proven resistance to extreme levels of chlorine, a key need for Saudi Arabia.
FlowGuard CPVC Renders Great Results
The results of using FlowGuard CPVC speak for themselves. The high standard and quality requested by the project were achieved and delivered a clean, professional look.
The quiet, seamless installation process allowed the team to complete the job effectively and timely. Providing reliable systems and reassurance to the compound residents.
To learn how you can meet project demands with a FlowGuard CPVC piping system, contact our team of piping system consultants.