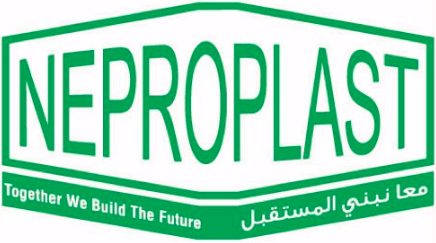 Areas Served:

Woldwide, China, Americas

Product Type:

Pipe and Fittings, Fabrication

Website:

www.website.com
Areas Served:
Middle East
Product Type:
FlowGuard Pipes, Fittings and Valves
New Products Industries Co Ltd. (NEPROPLAST)
NEPROPLAST was established in 1968 to manufacture plastic piping in the Middle East. Today, NEPROPLAST manufactures more than 70,000 tons of pipes and 27,000 tons of fittings each year.
NEPROPLAST FlowGuard® CPVC pipes and fittings are manufactured in the the Kingdom of Saudi Arabia and available in sizes ranging from ½ in. to 8 in., according to ASTM F441 for schedule 80 piping.
All NEPROPLAST manufacturing meets the quality assurance guidelines of ISO 9001:2008, which covers both raw materials and finished products.
In 1970, National Marketing Est. Co. Ltd (NAMAT) began as the sole distributor of NEPROPLAST products.
Case Studies / Resource Header