Offering an ideal combination of durability, reliability and affordability, FlowGuard® pipe and fittings are designed to meet HVAC system requirements such as temperature, pressure and size in commercial systems. FlowGuard CPVC has a proven track record in commercial hot water heating and cooling systems in hospitals, retail and multifamily projects, to name a few. When designed, installed and operated in accordance with manufacturer recommendations, FlowGuard CPVC pipes and fittings are capable of operating at the temperature and pressures commonly found in commercial systems. FlowGuard CPVC is ideal for hydronic heating and cooling applications, offering a number of distinct advantages.
Lower Cost, Easy Installation
A FlowGuard CPVC system costs less and is faster and easier to install than traditional metal systems, with no torches required, as well as the time-consuming, expensive fusion processes required for polypropylene. CPVC pipes and fitting install using one of two straightforward, affordable methods: solvent-welding or mechanical joining.

Lower Cost of Ownership
Unlike metallic materials, FlowGuard CPVC will not corrode over the life of the system and requires no additives or maintenance to prevent corrosion. CPVC also has lower heat transfer through the pipe wall when compared to metal systems.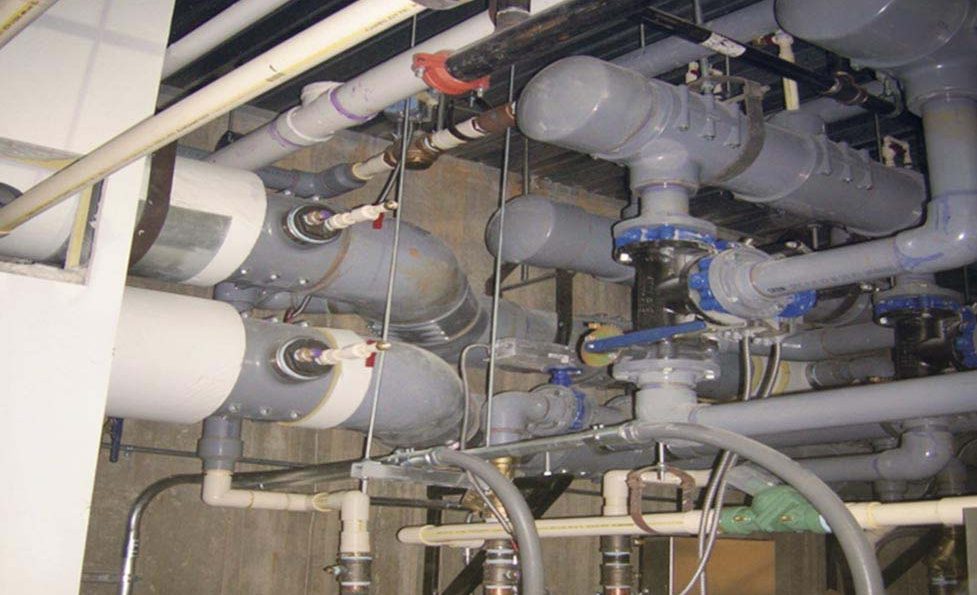 Durable & Reliable
FlowGuard CPVC plumbing systems will not pit, scale, or corrode like metallic systems—regardless of water quality.
Meets requirements
ASTM F 1927 Oxygen Gas Transmission Rate
ISO 17455 and implicit of DIN 4726 for oxygen permeability
ULC CAN-S102.2 Surface Burning Characteristics
Available sizes
FlowGuard pipes and fittings from ½" to 12"
Healthier
FlowGuard CPVC is one of the only piping materials ideally suited to resist biofilm growth as well as withstand ASHRAE 188-compliant decontamination procedures, which typically requires use of high-temperature and/or highly chlorinated water.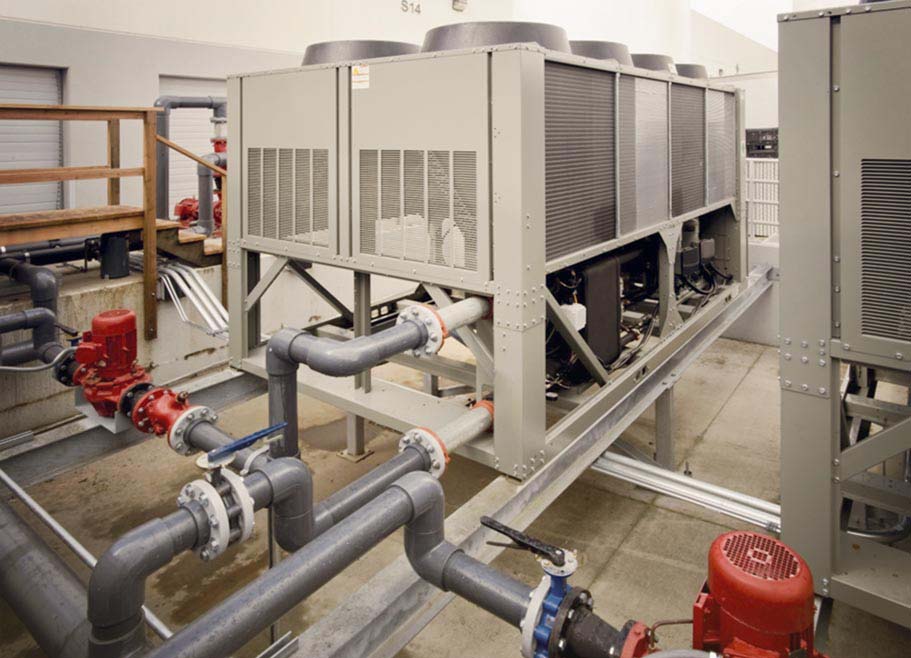 Flammability & Plenum Ratings
FlowGuard is self-extinguishing (Limiting Oxygen Index = 60).
FlowGuard CPVC fittings and pipe meet the 25/50 flame spread/smoke developed requirements of the International Mechanical Code (IMC) and the Uniform Mechanical Code (UMC) for installation in plenums when tested in general accordance with ASTM E84. Reference ICC-ES PMG-1264 and IAPMO UEL-5002.
1/2" - 6" water-filled FlowGuard CPVC pipe and fittings have a flame spread index of 0 and a smoke developed index of no more than 20.
1/2" - 2" dry FlowGuard CPVC pipe and fittings for condensate lines have a flame spread index of no more than 0 and a smoke developed index of no more than 20.